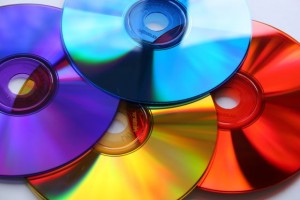 I have a client who is very interested in anything heavy metal — the clothes he wears, the guitar he has, and, of course, the music he wants to hear and learn. I have had a lot of difficulty finding ways to engage him musically, though he speaks of little else. Last week, I asked him to bring in CDs that he likes, and thankfully, he did. So my night began with some Rammstein — yes, we listened to "Du Hast," among other tracks. He was immediately attentive, and his affect changed immensely. (I was not surprised in the least, but there are many other factors that are attached to this client's sessions.)
My very next client is much more enraptured by live music (not to say that my first client wouldn't be, were I to have the ability to pull off live music that had a metal sound), but we did use some recorded music tonight, too. However, this client's recorded music was written and performed by a good friend of mine, who also happens to be an MT-BC. Lynn O'Brien writes outstanding music. Not only does she work as a music therapist, but she also is an actively gigging musician. Many of her songs would likely work well with adolescents and young adults. You can find two of her CDs out there in the world — iTunes, for instance. Find more information on Lynn here.
Oh, how different music can be for you and for me.