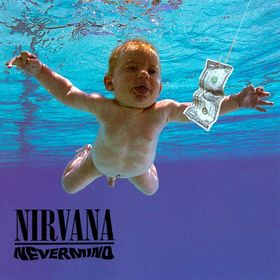 Nirvana's "Nevermind" is now officially 20 years old. On September 24, 1991, the album was released (OK, I'm a few days late to recognize its birthday). I still consider "Smells Like Teen Spirit" to be one of my favorite rock songs… I will always have a special place in my musical heart for Nirvana.
What else happened this date in music history? Well…
in 1978, John Travolta and Olivia Newton-John had their second UK No. 1 with the song, "Summer Nights" from "Grease."
in 1989, Tina Turner went to No. 1 with "Foreign Affair" on the UK charts.
in 1995, Mariah Carey made history with an eight-week stint at No. 1 in U.S. singles chart with "Fantasy," becoming the first female artist to enter the chart in "pole position."
Born on this date in 1952 was John Lombardo, of 10,000 Maniacs.