As much as I enjoy and appreciate themes, I've never been one to work inside them. This being said, the "Monday matters" posts are an attempt to focus myself on a topic throughout my working week.
Finding consistency clinically
I've been working with two different populations over the past year or more. I work with groups of young children, ages infant to five, and I work with children and adults with developmental disabilities. Providing consistency plays a role in my work with both of these populations. With the children, my hope is to instill a structure that begins with an opening song, then moves into vocalizing and/or singing, then movement, instrument play, and closes with a similar closing song from week to week. In working with my other clients, my idea of consistency is personalized per the needs of each client. Some clients need a more rigid routine than others, and providing them some flexibility and autonomy inside that routine is sometimes a challenge I have. Other clients always request a certain song that I consistently provide. However I think the most important way in which I am consistent with these clients is that I try my hardest to be present, be open, and be aware each time I see them. These are important factors in my practice of consistency.
Finding consistency professionally
I could be doing more here. But, I'm trying to be consistent about organizing the peer supervision group here in Minneapolis. We've been meeting regularly since I was in my internship. I could definitely be working more toward CEUs and trainings, but at this point, I'm not.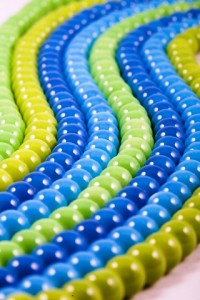 I wonder about the ways you find consistency in your work week, either with clients or in business.