Play It Loudly, Play It Quietly
I've been working in early intervention all over the Minneapolis/St. Paul metro for about six weeks now.
I've come up with this music experience that has worked well for toddlers, pre-schoolers, and has worked on a long-term continuous level.
WHO IS PLAYING?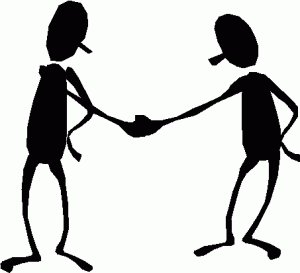 One group of six to eight (ideally no larger) toddlers or six to 10 pre-schoolers
WHAT IS MY TARGET DOMAIN?
Physical, sensory, social, cognitive
FOR HOW LONG DOES THIS EXPERIENCE LAST?
Somewhere between three and five minutes
WHERE ARE THE CLIENTS SITUATED?
In one circle on the floor
WHAT TOOLS AND MATERIALS ARE NEEDED?
Maracas, egg shakers, chiquitas, small tambourines, bells, any small percussion instruments
I distribute one instrument to each client. I instruct them to show me "sleeping instruments." Once each instrument is distributed, I tell the clients, "Show me ready position," for which I model holding an instrument straight in front of me. I tell the clients to use their "listening ears," because I will be changing up the ways I play and sing.
I sing through different actions (Play your instrument way up high) and some different qualities of sound (Play your instrument quietly. How quietly can you play?). I use a song that I created (out of desperation to get my little clients' attention one day), and, of course, use different vocal qualities and guitar playing.
I then add something of a bridge to the song, in which I sing-instruct the clients to pass their instrument to their neighbor. Nine times out of ten, my clients pick up on the passing aspect, even in my larger groups. (We do utilize a practice round.) The passing provides each client an opportunity to play many, if not all, the instruments in the group.
I've been bringing back this experience, and especially in my pre-school groups, I've built up the difficulty and have been pleased with the successes that have been happening.