When I was in coursework, I had such a neat opportunity to be a part of a music therapy support group, aimed at students. We met monthly, discussed questions and issues that came up for us in our reading and practicums, and also shared music therapy experiences. Our groups were facilitated by an MT-BC who shared with us how she created a support group for her fellow professionals.
I am trying to develop one for my fellow newly-credentialed music therapists. When I was an intern, I organized a few get-togethers of the like, but even though I made all these promises to my colleagues and myself, I just didn't have the mental energy this summer to go forward. I have found a community space that could be perfect for us– I think they may even encourage our music-making. I just have to get all the logistics down.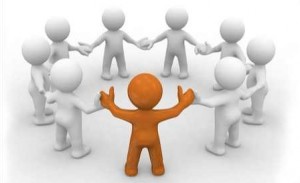 Is there anyone out there who is a member of a professional support group? My goal is to share resources, experiences, and to build a much bigger network. If you are a member of a professional support group, please share with me your experience in it.