I work in a Catholic care center. I, however, am not Catholic. I am also not ready to start talking about or singing about or anything about Thanksgiving, even though it is now officially November. So, I researched All Saints Day (today), and All Souls Day (tomorrow). Knowing that the days are observed in the Catholic faith, I doubted the majority of my residents would take any issue to discussions about the special days.
Certainly, the true definition of the two days is elaborate and, well, based in Catholicism. But I was interested when I read, "All Soul's Day is a Roman Catholic day of remembrance for friends and loved once who have passed away" (Source). This, of course, is a very simple overview of All Souls Day, and I like it.
In my internship, I worked primarily with hospice patients. Now, most of the work I do is with residents in a care center, some of whom live in the palliative care unit. Many of my residents won't live through the rest of this calendar year.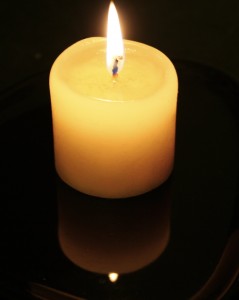 I have been searching for ways in which to commemorate the lives of those patients and residents who have died. Perhaps tomorrow, I can create my own version of All Souls Day, and use a portion of the day to spend honoring those people who have passed away.
Do you practice any kind of memorial for passed patients or residents?