As a small business owner who is still new to all of the intricacies such an identity involves, I have tried a variety of ways to keep up with myself, so to speak. Recently I was listening to an episode of Internet Business Mastery in which there was mention of accountability partners. I'd never thought of this before, so I sought out someone who is also a music therapist in private practice, and who also has a young child. Our thought is to check in with one another on a weekly (or perhaps just monthly) basis.
Accountability is somewhat difficult in private practice. I am all alone here. I've even taken to plotting out my day on an hourly basis. Today went fairly well. Tomorrow is a mystery.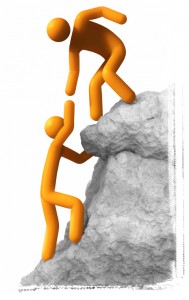 What do you do for accountability?
Coming up on Wednesday will be a guest post on the theme of 2014.
Keep reading.