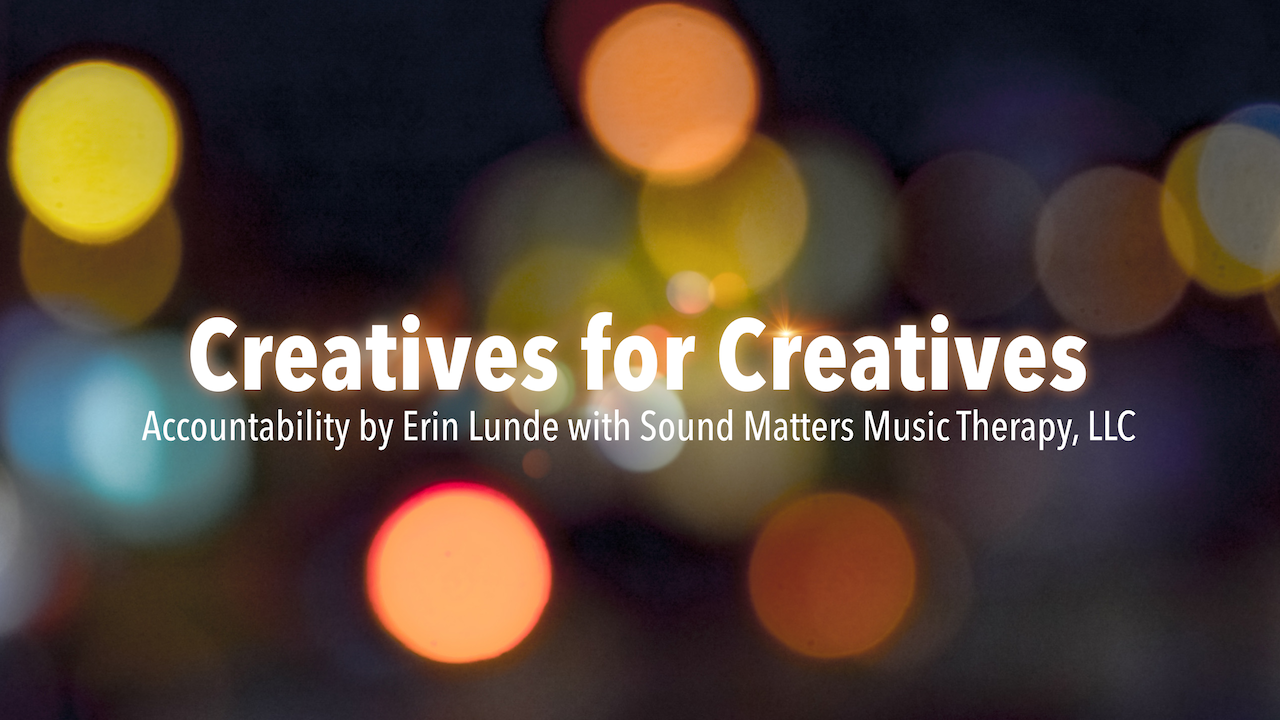 Coming soon.
Accountability by Erin Lunde with Sound Matters Music Therapy, LLC.
Creatives for Creatives is what you make of it.
You pick a plan and I enact it. You choose whether you want group accountability to focus on your creative endeavors or if you want an individual check-in from me on a regular basis. You pick the plan. I'll keep you accountable.
I have three kids. I facilitate distance learning. I had to give up a lot of work in 2020. I have three very part-time jobs. I have a private practice. I have innumerable responsibilities.
I don't have protected time or space to create what matters to me. I don't make money on my creative endeavors. I don't have anybody else who needs me to do the creative work I want to do.
This is why I need you.
Do you write? Do you compose? Do you craft? Do you blog? What did you do for fun when you were 10? What do you want to do for fun now?
I have big goals, and not because as I write this it happens to be the top of a year. I have big goals because I want to have big goals. That's it. That's all there is to it. I'm doing it for myself.
Choose either a group plan or a personal check-in.
The next group starts on Monday, February 1, 2021. Registration closes January 27.